HISTORY
Tigerpak Industrial Supplies was founded by Jerry Tomaszewicz in 2007. The company was initially focused on providing prompt and efficient technical service on inkjet equipment from various major manufacturers. In addition, Tigerpak specialized in refurbishing previously owned continuous inkjet systems and offering them for re-sale to clients in the Canadian market. Over time, Tigerpak added consumable supplies, parts, and new equipment to our product portfolio in order to meet our client's demand for quality products at competitive prices. Today, Tigerpak offers a broad range of marking and coding products and supplies from some of the most highly respected manufacturers in the industry, as well as the same superior services that formed the foundation of our business.
Jerry Tomaszewicz – President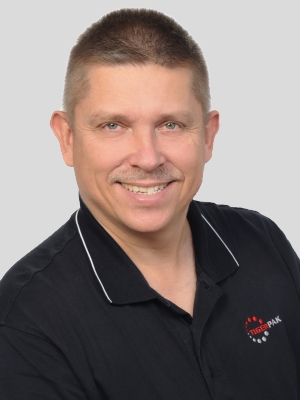 PHILOSOPHY
At Tigerpak we recognize that our success is directly attributable to the success of our clients. To that end, we continually focus on working closely with our clients to help them optimize their operations and maintain their competitive position in the markets they serve. We do that by providing high quality products and services at very competitive prices. But it doesn't end there, we work closely with our clients to help them find the best solutions to accommodate their unique requirements, and by backing up our products with on-going support throughout the product lifecycle. We firmly believe that every contribution we make to our client's success is also a contribution to our own success, and that is the philosophy that drives our business practices on a daily basis.
Jerry Dibe – Vice President